Lil'man is 22 months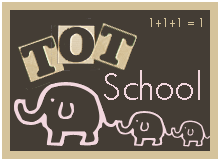 This week I finally created a spooning activity using some items that we already had at the house.
(Tbsp, baby wipe container, foam beads)
Lil'man hasn't been feeding himself as well as he has in the past. I am not sure why this is the case, but I thought he would benefit from some spooning activities. He still is using both hands, even though at times I think he may have a dominant left hand.
1+1+1=1.